The Apocalypse is coming. It is coming quite soon, and two very influential sides know it. The secretive battle between the demons and angels has heightened as they try to collect souls for their side, and the humans are seeing actual angels and demons more and more each day at the final day comes closer.
Even then, the angels and demons tend to keep in contact in secret while Samael works his hell to the Earth and give the former one to his brother. However, the battle is not just about holy words and temptation. The two sides can be found battling each other physically in mountain ranges that few humans can reach or even the lower heavens.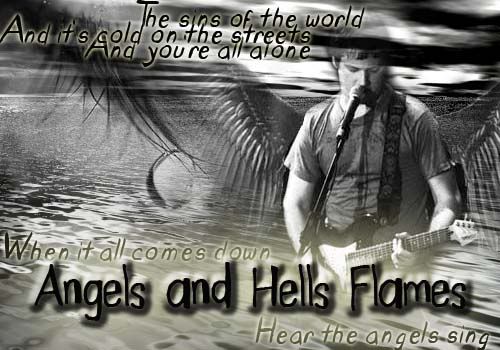 Angels and Hell's Flames is an advanced RP forum where you can choose to be an angel, a demon, a fallen angel, or just a human caught in the supernatural bickering. The RP is based off of actual research in demonology and angelology to make this world seem more realistic. In Angels and Hell's Flames, you can create your own original character or choose from the multitudes of canons we have created. So join us and fly through the heavens, scour the depths of Hell, and navigate the streets of New York.