This is one of my favorite BP rifles and not just because it is a Dutch rifle......well.........maybe a little... :rolleyes:
I bought this one a couple of months ago from a good friend in the US.
Itís a Dutch Beaumont Vitali 1871/88 manufactured in 1877 by P. Stevens in Maastricht.
The caliber is .43 Beaumont or 11.35 x 52R
Around 1888 about 60.000 single shot Beaumont rifles were fitted with the four round Vitali box magazine.
Costs per rifle were 8.10 Dutch Guilders.
That would be Ä 3.60 now or about $5.00 USD.
This particular Beaumont is in fantastic condition.
The metall is "all in the white".....as it should be.
Most of these rifles have a much darker color (patina)
I took this rifle to the range a couple of times and it sure is a shooter.
I will make a post on the ammo in another section of this board.
Here are some pictures.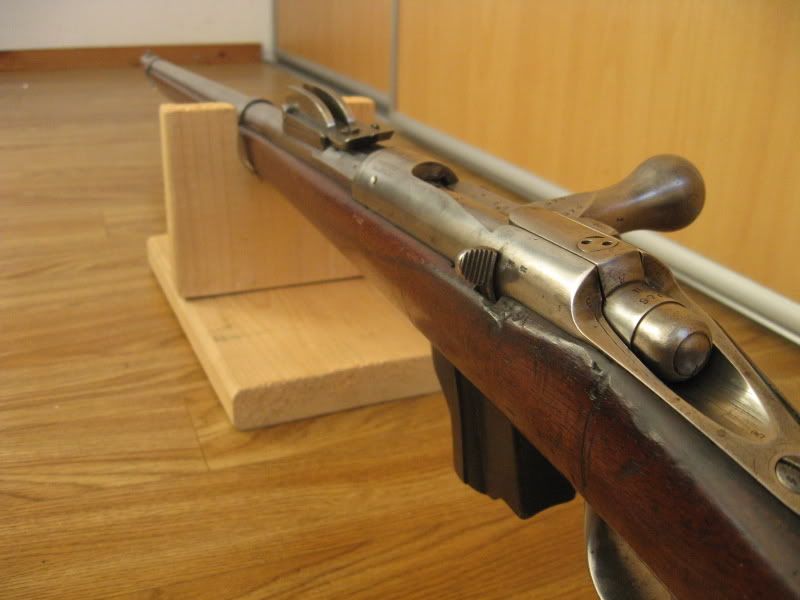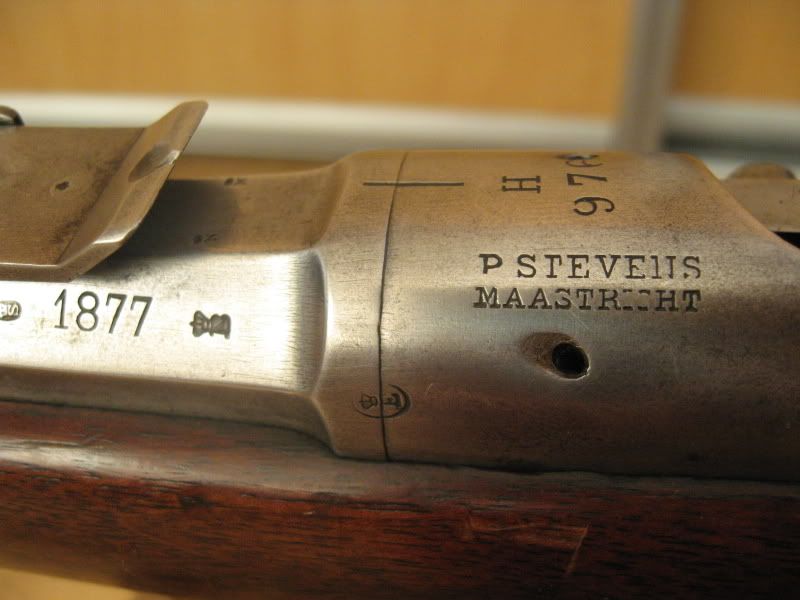 Manufactured by P. Stevens, Maastricht, Holland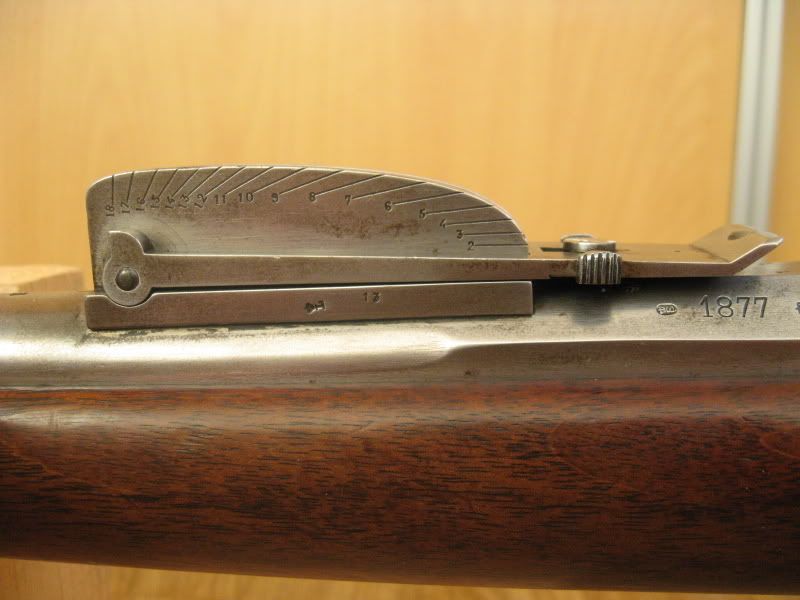 This is the view of the left side of the Beaumont's rear sight.
The range marks on the left side shown above are "right side up" as you would expect.
But on the RIGHT side, the range marks are at 1/2 step ranges marked "upside-down"
so that if you are right handed you can set the range simply by rolling the rifle over in your hands seeing the range marks clearly!!.
Right side of the rear sight.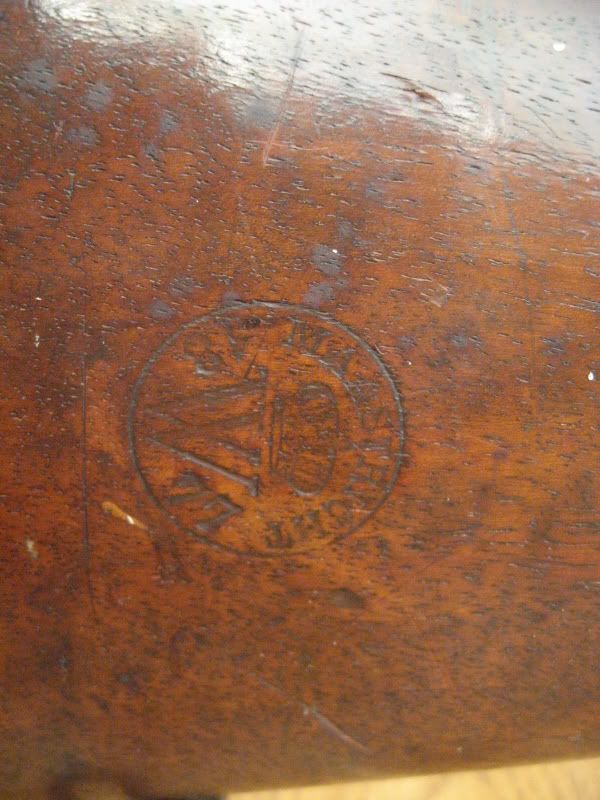 Fantastic cartouche of a crowned W referring to King Willem III
(1849-1890) Maastricht above and date 1877 at sides
This rifle is a dream come true for me.
I had to wait many years to find one that looked as good as this one and was affordable too.
I'm very proud to own one.
Met vriendelijke groet,
Martin