t h e e v e n i n g h o u r t h a t s t r i v e s h o m e w a r d
EDWARD ALISTAIR MADISON-VALENTINE
---------------------------------------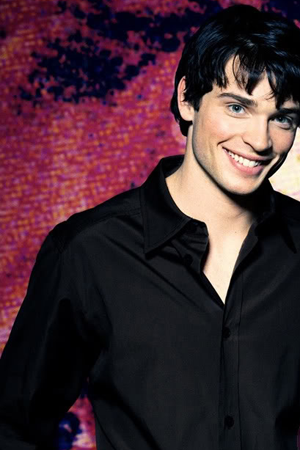 ---------------------------------------
This is KATJA, proud owner of SARA ALDRIDGE,
and I came across this corner of the interweb at LA MÊME HISTOIRE,
where I've been searching for 18 years.

s i g h s s h o r t a n d i n f r e q u e n t w e r e e x h a l e d a n d e a c h
MAN FIXED HIS EYES BEFORE HIS FEET
FULL NAME:
Edward Alistair Madison-Valentine
NICKNAME(S):
Ed, Eddie (only by a select few)
AGE:
26
DATE OF BIRTH:
July 26, 1983
SEXUAL ORIENTATION:
heterosexual
MARITAL STATUS:
single
MEMBER GROUP:
student
ELITE OR SCHOLARSHIP?:
elite
OCCUPATION:
Medical Oncology, graduate level
FINANCIAL STATUS:
very wealthy
CANON OR ORIGINAL?:
canon
s o n o f m a n y o u c a n n o t s a y o r g u e ss f o r y o u k n o w
ONLY A HEAP OF BROKEN IMAGES
EYES:
hazel, tend to appear either blue or green depending on his surroundings
HAIR:
dark brown, somewhat shaggy. He usually waits until his hair gets to be unruly before cutting it back to it's usual length, just above his eyebrows and collar in the front and back, and about halfway down his ears on the sides.
HEIGHT:
6'3
BUILD:
tall, broad-shouldered, and muscular
ANYTHING ELSE?:
a tattoo of the Virgin Mary on his left arm
PB:
Tom Welling
i d o n o t k n o w w h e t h e r a m a n o r a w o m a n - b u t w h o i s
THAT ON THE OTHER SIDE OF YOU
GENERAL PERSONALITY:
Nearly every person in the world—if not every single one—has, at one point or another, hidden behind a façade. As the first-born son of wealthy American politician, James Valentine, and Elaine, his rather high-strung wife, Edward Madison-Valentine learned at an early age how to construct and don a façade. However, he quickly found that, unlike his parents, he could not stand the act of keeping up such façades and opted, instead, for honesty. With Edward, what you see is what you get, as simple as that. He is neither a skilled liar, nor does he wish to be. As a result, he can be, at times, a bit too honest, though he does his best to be gentle and courteous in sharing his opinions.
However, despite his best efforts, Edward has, over time, developed a sort of unintentional façade. As a child, he grew up under the intense weight of his parents' exceedingly high expectations. He has spent the majority of his life attempting to live up to these standards, which has resulted in him playing the role of the good child, his actions a reflection of his desire to please both of his parents. Ever responsible and studious, he made excellent grades in school while also participating in a great number of extracurricular activities, from debate team and academic decathlons to sports teams and volunteering during his free time. Starting at a young age, he was quite the pacifist and did whatever was possible to keep the peace in the midst of frequent arguments between his fellow Madison-Valentines.
Edward, however, is not without his imperfections. Indeed, he has even been known to be quite the rebel from time to time. Though subtle, there are definite obvious signs of this—for instance, his Harley-Davidson motorcycle, a tattoo on his left arm of the Virgin Mary. He has also been with quite a few young ladies over the years, a good number of whom his parents would certainly not approve. In addition, he loves the game of poker, and is quite good at it to boot. However, he is always careful of how much he spends on the game. Indeed, despite these rather intentional acts of rebellion, he is still quite a good boy.
A people-pleaser, he has a difficult time saying no to others, particularly his two younger sisters. He is also intensely protective of both of them and would do anything in his power to keep them safe and happy. He shares a unique bond with Beatrice and would trust her with his life. Despite the fact that he is nowhere near as close with his youngest sister, Emily, he still cares very deeply for her.
Despite the pressure he has suffered from his parents, Edward genuinely tries to enjoy life. Fun-loving, he loves to laugh and can be quite the joker when the occasion calls for it. He enjoys people, from new acquaintances to old friends and enjoys exploring the world around him. On the flipside, he can also get quite caught up in what is going on around him, especially when it comes to studying or other responsibilities. He over-thinks the problems he faces in life, even when he knows there is nothing he can do about them. If he is left alone for too long, he will generally either sit and think or study without doing anything else, including eating and sleeping. Thus, although he can be quite productive on his own, Edward needs to be around other people in order to keep him from losing himself in his work. Thankfully, he now has his Saint-Bernard puppy, Squirrel, to keep him company.
STRENGTHS:
-responsible
-studious
-doesn't crack under pressure
-good poker face (in the actual game)
-doesn't care about social status
-fun-loving
-quick thinking
-courteous
-genuine
-observant
WEAKNESSES:
-can be too honest at times
-puts far too much effort into pleasing others
-often thinks too much
-not a morning person—at all
-occasionally gets caught up in what he's doing and becomes forgetful of basic necessities (eating, sleeping, etc.)
LIKES:
-playing poker
-dogs, especially his Saint-Bernard puppy, "Squirrel"
-his sisters
-Harley Davidson motorcycles
-dynamic sunsets
-good food
-staying up late
-laughing
-honesty
-reading
-coffee
-meeting new people
DISLIKES:
-lying
-cheaters
-waking up early
-being manipulated
-cleaning
-the color purple
-sappy movies, books, etc.
-arguments
-when women wear excessive amounts of perfume
-cinnamon flavored gum
-procrastination
-stereotypes
QUIRKS:
-can't type anything (papers, e-mails, texts, etc.) without saying the words aloud as he types them
-rubs the back of his neck whenever he's even the least bit upset/stressed
-loves humorous/ironic signs and can't see one without taking a picture of it
-he hates to clean, but can't focus if his surroundings are messy, so he forces himself to clean at least twice per week so he can accomplish everything he needs to that week
w h a t a r e t h e r o o t s t h a t c l u t c h w h a t b r a n c h e s
GROW OUT OF THIS STONY RUBBISH
PARENTS:
James Arrhenius Valentine (58, politician)
Elaine Alexis Madison (56, socialite)
SIBLINGS:
Beatrice Mary Madison-Valentine (22, student)
Emily Madison-Valentine (19, student)
SPOUSE:
N/A
CHILDREN:
N/A
OTHER SIGNIFICANT FAMILY:
N/A
PLACE OF BIRTH:
New York City, NY
GENERAL HISTORY:
February 18, 1987
"Are you awake?" Edward whispered into the quiet stillness of the nursery that held his infant sister. He peered into the semi-darkness, grinning broadly as he made out her small form in the crib. Not at all dissuaded by the fact that she made no response, he crept forward to the side of the crib and slid his arm between the bars so he could reach her. He was fascinated by his new sibling. She was so very tiny and so… perfect. Regardless of what his parents told him, he was certain that she'd been born just for him. He grasped her tiny hand in his own and giggled lightly as she made a soft noise in her sleep.
He'd told his parents that he wanted a brother. But, really, he didn't mind having a sister. Giving Bitsy's hand a soft squeeze, he whispered, "You're better than
three
brothers."
August 19, 1992
"Come on, slowpoke!" Edward hollered loudly, waving his arm to beckon his younger sister, then taking off at full sprint across the grass. He could hear her behind him, tiny legs moving as fast as they could in attempt to keep up with his longer ones, her breath coming out in quiet little gasps that very nearly matched his. He reached the base of the tree before her and scrambled up the broad trunk just as she approached. "Beat you!" He laughed triumphantly before reaching a hand down to help her up. She slapped his hand away before, slowly but surely, following him up the tree.
They sat in silence for a few minutes, panting quietly as they both caught their breath. "Summer will be over soon," Edward said quietly. He watched, interested, as Bitsy's face shifted from one emotion to another, finally settling on something akin to nervousness.
"It'll be fun," he assured her, grinning, then jumped from the tree. "Race you back to the house," he told her, then waited for her to follow him down the tree before taking off running yet again.
July 4, 1996
"I simply cannot believe your father!" Elaine growled furiously as she paced back and forth across the carpet of Edward's bedroom, looking very much like a caged animal. "Did you notice, Edward, that he came downstairs nearly half an hour late? And the way he was looking at that…that woman when we were speaking to her and her husband…"
"I'm sure he didn't mean—"
"Well, of course he meant it!" She insisted, quite angrily. She came to a stop halfway between his bed and the door, then took the few remaining steps to the end of his bed and sat down heavily. "Oh, Edward, darling, if only you understood."
Edward sighed, but said nothing in response. After all, what was there to say? No matter what he said, it would still be all his father's fault. And, besides that, who was he to argue, really? Who was he to say that she was wrong and his father was right? What did he know?
"Oh, Edward," she said again, burying her face in her hands quite dramatically.
He reached a hesitant hand to pat her shoulder. "I know, Mother," he said quietly though, really, he simply had no idea at all.
December 25, 2000
"Really, Edward, I don't know what's gotten into you lately." His mother said, looking at him with a mixture of disapproval and annoyance.
"It's just a tattoo, Mother," he insisted, throwing in a reassuring smile for good measure, though he knew it wouldn't do any good. Because, really, this was about much more than the tattoo he'd gotten the day before, or the hickey on his neck that he hadn't even attempted to hide.
"Just a tattoo? Just a tattoo?" She threw up her hands in exasperation, tears welling in her eyes yet again. "Why me?" She asked dramatically, staring heavenward.
"Oh, Mother," Edward sighed, standing from his desk chair and taking a step toward her.
"No." She held up her hand, shaking her head slowly. She wiped her eyes with a handkerchief, then, very evenly asked, "Do you know what you need, Edward?" Before giving him any chance to answer, she went on. "You need a girl… a good girl, like Heather Williams! She's such a pretty little thing, don't you think? And so sweet too."
"Mother—"
"You should ask her out, dear," she said, smiling now. "She's much more your type then those…" she suspiciously eyed the hickey on his neck, "tramps you've been spending your time with." She patted his arm gently, then reached for the phone on his desk and handed it to him. "Give her a call, Edward." When he opened his mouth to protest, she shushed him, then added, "Do it for me, if nothing else."
November 8, 2005
"You look beautiful tonight," Edward said with a smile as he pulled a bouquet of roses from behind his back and handed it to her. Maria Gallegos. She wasn't exactly a Heather Wilson, but she was smart, and beautiful, and real. She wasn't afraid to share her insights or feelings with him. Over the last few weeks, he'd gone on a few dates with her and he'd come to truly enjoy spending time with her, despite the fact that his mother would certainly deem her unworthy of his time.
He noted, with some interest, that her "Thank you" was quieter than it should have been, as though she was lost in thought. Her quiet thoughtfulness continued as the night went on, without even a slight reprieve. Edward was beginning to wonder if something had happened outside of his knowledge when, in the middle of their dinner, she said hurriedly, "We need to talk."
"Oh no," he murmured, "That's not what a guy wants to hear on his fourth date…"
She smiled at his attempt at humor, but the smile didn't reach her eyes. "I've just been thinking a lot lately, about my priorities…" He saw a flash of white teeth as she began to chew nervously on her bottom lip. "I do like you, Edward, I just really need to focus on other things."
Edward couldn't help the sigh that escaped his lips. He wasn't heartbroken—no, he hadn't known her long enough for that—but he was, well, disappointed. He rubbed the back of his neck as he thought it over, although there wasn't much of anything to think over. She'd already made up her mind, that much was clear. Slowly, he nodded. "I like you too, Maria. And I appreciate your honesty," he told her with a gentle smile, because it was true.
January 2, 2009
"Stanmer Park College? Are you certain about this, son?" Although it was his father asking the question, Edward knew that the question was really his mother's, strategically placed in his father's mind before their little meeting. "It's not that we're not proud of you, it's just that your mother and I are concerned—"
"It's just, darling, that you've been chasing this silly dream for so long. Are you certain you want to, well, keep going with it?"
Edward sighed loudly, making no attempt to disguise his annoyance. "Silly dream, Mother? Really?"
"Well, it's… it's a good thing you're trying to do, I suppose. But who really takes note of mere doctors?"
Edward gritted his teeth, but made no reply. Inwardly, he thought,
How about the people whose lives they save?
At the same time, he wondered how it was that he was here, in his parents' house, explaining himself to them though he had long ago grown into a responsible adult who was fully capable of making his own decisions. On one hand, yes, they were his parents. But, on the other, he bristled under the weight of their expectations and the fact that, even at age twenty-five, he had to explain himself to them.
"We just want you to be certain that this is what you want, his father said, much more gently.
"It is," Edward said. Then, with more finality, "I'm going."
With a dramatic sigh, Elaine stormed from the room, muttering on her way out about how he would someday regret this nonsense.
James smiled sympathetically at his son. "She's just concerned," he explained, though he didn't seem to believe the words entirely himself. He took a step forward and laid a hand on Edward's shoulder. "It's a good thing you're doing, son," he said. "I'm proud of you." And with that, he turned and followed his wife from the room.
Edward felt his lips turn up ever so slightly in a smile. He stood there for a long moment, replaying the words in his head, then went to call Bitsy and tell her the news.
a t t h e v i o l e t h o u r w h e n t h e e y e s a n d b a c k
TURN UPWARD FROM THE DESK
MEMBER TITLE:
break. the silence
ANYTHING ELSE:
I'll have Sara's post count up very soon!
SAMPLE POST:
see Sara's