A couple years back I got a Cooper model 22 phoenix in .25-06 and decided to take up rolling my own ammo when I saw the price of decent game cartridges. I can make Nosler Partition hunting loads for less a box than I can buy federal bland blasting ammo at wally world. Step down from the expensive $.25 bullets, and it costs about .65 a shot with Sierra Game King's. In today's world, that's pretty cheap for a high power shell.
So this was today's rainy day distraction before I get to finishing up another order of motor mount sleeves:
Then this is what they're doing at 100yds: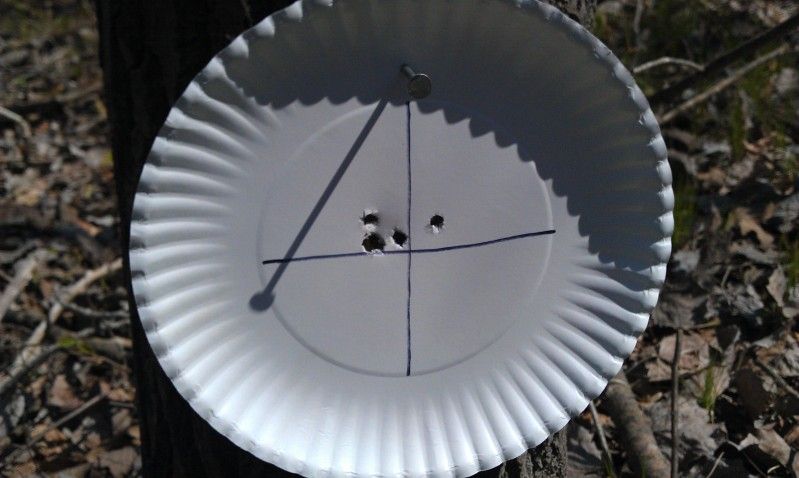 I was shooting prone off an old rotting log for a rest and my stitches were pulling pretty bad, but I still managed a decent 6 shot group (3 in the same hole). I pulled the flier on the right - knew it was out as soon as I felt the sear break.
To give an idea what this group looks like: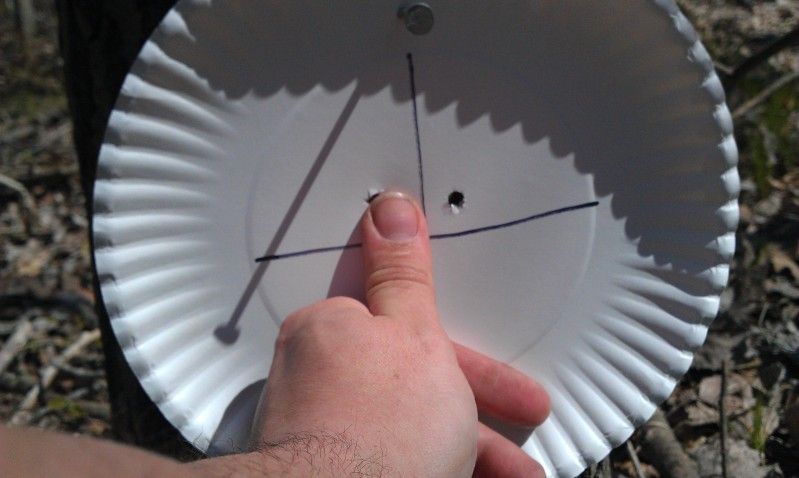 If I would've turned my hand, I could've covered all of them with my thumb nail. B) Not bad for my first load with a new bullet and powder.
Coopers are guaranteed to shoot a 1/2" group at 100yds. I got it used from a pawn shop, and never did see the proof target that came from the factory. If you ever buy one - which I HIGHLY recommend - check the paper before accepting the gun. Some are better than others, but they're all pretty damn good. Trigger breaks like glass, and the action is smooth as silk. Every tricked out rem 700 I've touched since discovering Cooper's has felt like a Yugo for fit and finish.
And yes, it's the same Cooper that's CEO/Founder gave money to bama in `08 and promptly got fired. That's a company I can stand behind. :)
So, does anyone else make their own ammo?