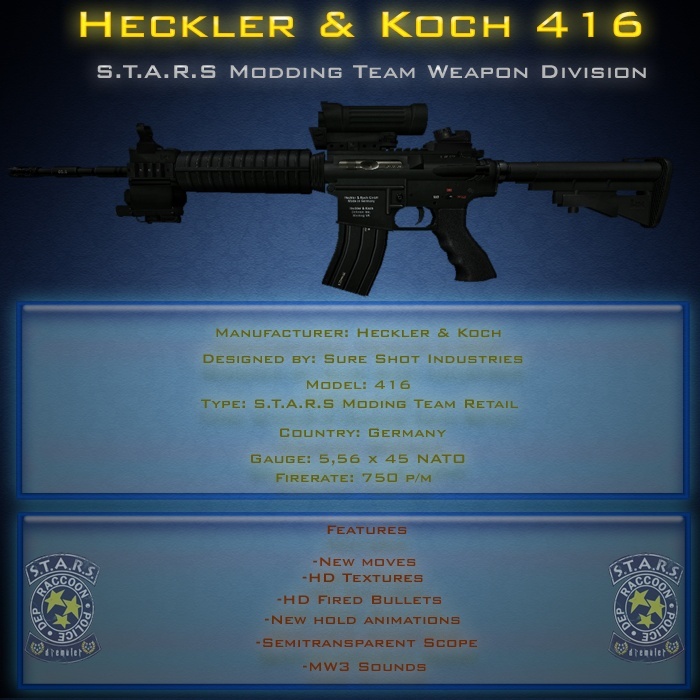 By the hand of S.T.A.R.S Modding Team the assault rifle HK416
The HK416 is a modified variant of the American carbine, the M4. It includes international symbols for Safe, Semi-Automatic, and Fully automatic, a redesigned retractable stock which allows the user to rotate the butt plate, a new pistol grip designed by H&K, made to more ergonomically fit the hand and, attached to the rifle is a new single-piece hand guard with a free floating RIS system, used for mounting accessories.
Aditionally S.T.A.R.S modding team include a new move set for
this weapon, you can
MAKE UNLIMITED BACKFLIPS
wihtout external programs, or without have to wait the animation
ends to do something. Yes unlimited backflips! dont belive? watch the video!
**********
IN GAME PICS
**********
GAMEPLAY VIDEO
[utube]http://www.youtube.com/watch?v=STu6n9npAOE&feature=colike[/utube]
**********
DESCARGAR