Let's all play Megaman 64! One of the best Megaman games, in my opinion.
Background: The Diggers *snerk* search for energy stuff to power stuff on their own little water world. The "Mother Lode", an enormous energy source, would be enough to constantly power the world and is much sought after. Megaman and Roll begin their search by finding a big crystal, and now we have to guide Megs out of the underground tunnels that he found the crystal in.
Basically, we run around and shoot stuff until we find a door out. Yay! If that ain't enough background for you, 1) shame on you for never playing this game and 2) go wiki it.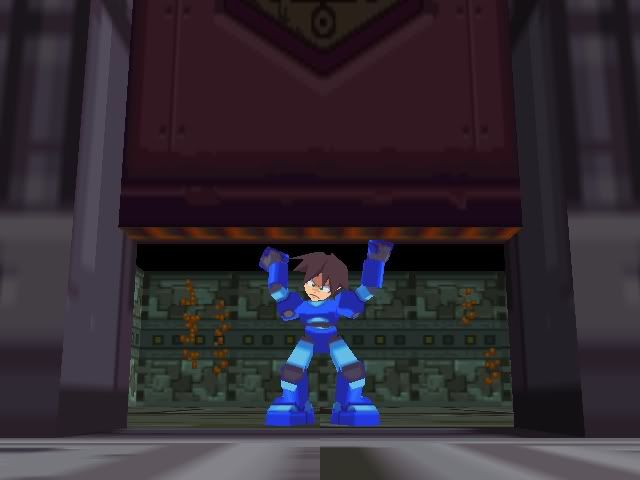 Just in case you had to question just how 'mega' Megaman was, well, our steroid-pumped 10-year-old is lifting rusted metal doors. He's a Digger (god, that sounds sooooo wrong).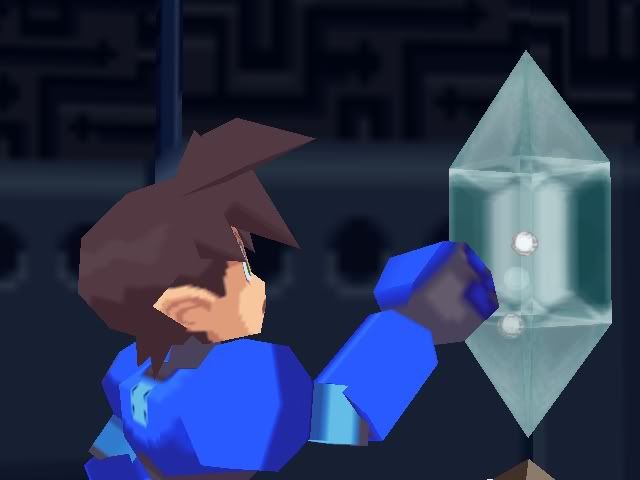 Le Crystal. Huge powerful, and wroth much monies, as Roll keeps blabbering on aobut in the background.
Giant tits of doom, Batman! It's a booby trap!
Megaman likes Lara Croft.
The beginning, and already Roll never shuts up. Well, golly, Roll, you don't think those brightly colored antennae sticking out of the wall could be Reaver bots, eh?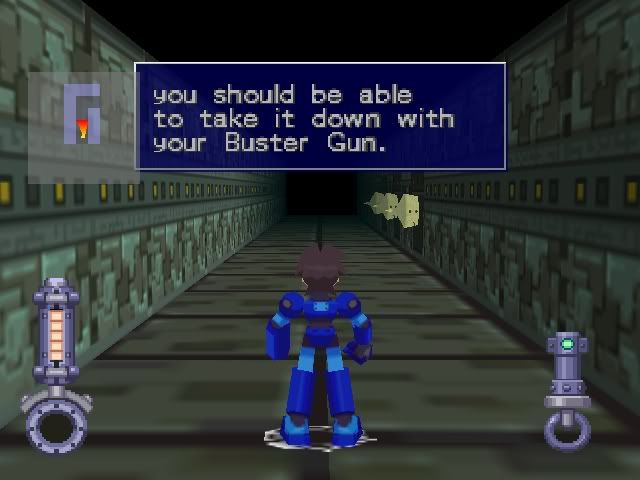 Oh, whew, I was worried there for a minute, cause, you know, what else am I going to do with this
freakin gun that's welded to my arm?!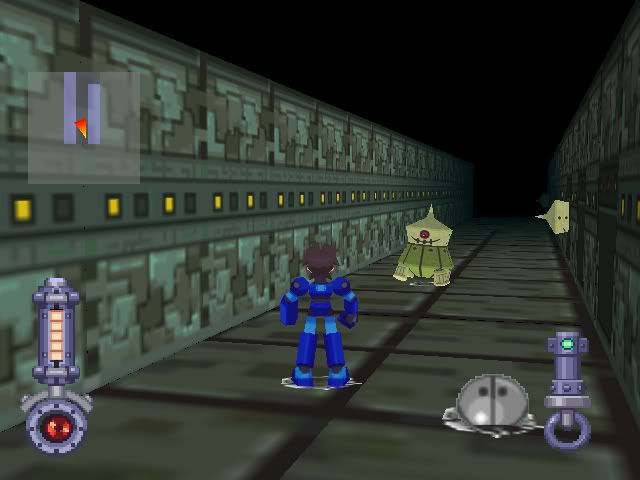 Ugly little S.O.B. And it pooped that grey bug thing at me, too. Ewww.
What stunning 64-bit graphics! It's like Pong, but better!
....No