Name: Victory
Secret Identity: Connor Brayden (Con'Or of Daxim)
Age: 147
Height: 6'3"
Weight: 279 lbs
Hair: Black
Eyes: Blue
Build: Solid
General Description: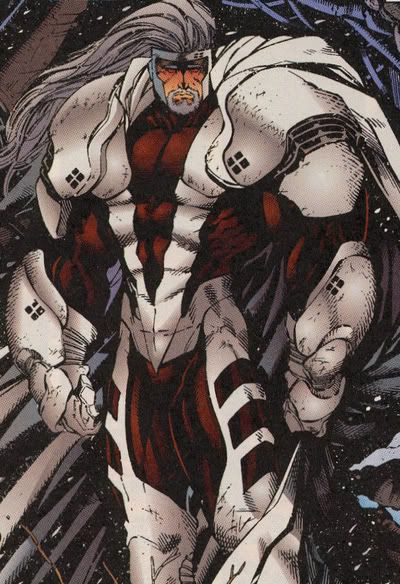 Personality: Confident to the point of arrogant. Power drunk.....
Powers: Daxamite......similar to Kryptonian, at slightly lower levels....
Weaknesses: Magic and lack of yellow sun radiation.
History: Con'Or of Daxam was always outspoken. His family, a long time political family did their best to hide his words. He was sent to the military, where he found he excelled, though he believed Daxam should take a more outward stance to the universe around them. To this end, he was given command of the small Daxamite Expeditionary Force. They would fight more battles during his command, than they had in a thousand years leading up to it.
When the Dominators began their assault on Earth, Con'Or was among their many recruits, and he was among those who first discovered their heightened powers under the yellow sun. Inspired by the warriors of Earth, Con'Or accepted what his family had always wanted. His absence from Daxam.
He traveled the universe, learning varius combat arts, as well as experiencing some of his own weaknesses. He trained for over a decade on Okara, under the watchful eye of it's Warlords. He would spend the next decade becoming a well known, and feared, mercenary, sometimes subdoing entire armies or planets on his own.
Eventually, his path would lead him back to Earth. And once there, he would gain the attention of Lex Luthor, who offered him employment, and challenges.
But in light of his recent battles, Victory, as he has come to be known, has begun to question the honor of his employer, and how much he should trust the man...
When Darkseid invaded the Earth, Victory was among the fiercest of it's defenders, engaging the Hordes of Apokolips for over a year, before his final confrontation with Tempest.
The battle with Tempest would last over a full day, exhausting both, bloodying and battering both, and laying waste to much of Con'Or's adopted city, Gotham. No quarter was asked, and none was given, the battle was epic, between two powerful gods of war. But in the end, Tempest, and a spear fashioned from a lead pipe, would bring Victory low.
As he lay dieing, Darkseid would reveal himself, offering life, as well as an immunity to lead, in exchange for service.
********************************************************************
Victory lay crumpled, bleeding....his body aging, as the lead poisoning pumped through his system. His eyes no longer able to generate his heat vision, and half swolen shut, fixed upon the Lord of Apokolips. "Serve you? I'd rather die." He spat, though without the force to reach Darkseid.
Darkseid smiled, an insidious and terrifying sight. "I offer you not only life, Con'Or. I offer you command of a full Legion of Apokolips. I offer you an eternity of war and conquest. I will remake you, as a true god, like my daughter." Darkseid scooped Victory up by the throat, lifting him to eye to eye contact. "Or is this how you prefer your legacy to end? Crumpled and broken, on this backwater planet? Forgotten by all?"
********************************************************************
The choice was simple. And so Darkseid turned his omega beams upon the fallen Daxamite, wiping him from existance, only to bring him back, his body still aged and weathered, but both the lead poisoning, and his weakness to it forever removed.
And Darkseid, while horribly evil, had honor. He was true to his word, always. Victory would go on to lead his armies both on Earth, and abroad, even killing Sodam Yat, Ion, of the Green lantern Corps. But his greatest role would be as Tempest's only truly respected General.
With the arrival of this new....'Superman'....Tempest has set Victory to the task of finding, and annihilating him, and those who serve with him....
Notes: