Title: KINGDOM REGISTRATION
Voltek - March 21, 2012 03:22 AM (GMT)
Acheron The Blighted Lands
The lands of Acheron are not to be taken lightly, from the scourging heat of its barren deserts, to the lurking horrors that await within the woods. Acheron's native population is made up of several small Principalities ruled individually by Princes, Kings, Barons whatever titles they choose to bestow upon themselves, these leaders trade with one another and have light skirmishes with each other in the pursuit of gaining more land, many of the leaders inherited the lands in Acheron as scraps from their family perhaps for dishonoring their family or in other cases these are the only land titles they could acquire with their lowly family name, but in all cases the lands are plagued by all manner of problems. Talendors landing has been permitted by Prince Courdain Second son of King Mindin's Cousin, Prince Courdain is the last hope for Talendors success he holds the title to the last owned lands of the Kingdom and the future of Talendor lies on the success of the lands in which he owns. Kingdoms have come to Acheron for many reasons, some seek conquest in destroying the Principalities, others seek safe haven, while others merely seek trading partners and land in this part of the world for access to trading with the Kingdoms of Icza and Ushatabi.
A list of the Principalities
Prince Courdain
Land Owned: T60, T61
Young, Naive, Human, Conservative by Nature
Baron Billings Von Berski
Land Owned: T55, T56
Greedy, Gold Rules all, Traitorous, Piratical, Human
Lord Phillip Demond VIII
Land Owned: T18, T17
noble, from a disgraced family, Young, Human, Risk Taker
Oxatl Tec'nic
Land Owned: T50, T51
Banished from Icza due to his disbelief in the gods of Icza, Icza Descent (Birdman), Magical, Investigative, Not Trusting
Prince Sorrvek Nah'Yuet
Land Owned: T34, T35
Religious, Ushatabian Decent (Crocman), Magical, Investigative, Not Trusting
Duke Laronze Obenhiem
Land Owned: T85, T86, T71
Religious (Mical), Human, Hatred of Magic, Racist of non humans, Old, Tactical, Cold, Largest principality
Governor Jacob Christofferson
Land Owned: T75
Middle Aged, Newest to Acquire land which was a gift through marriage he has arrived to see if he can turn the land owned here in Acheron to a profitable gain for himself, he knows the least of the folklore of the area.
The Lands of Achreon await, the howls and stares of the creatures greet your people unkindly, and let the challenge for survival commence.
Welcome to the 8th installment of Castles.
+Acheron+
In order to participate in the game, you must let us know you wish to play by posting a response to this thread. Even if you already registered on the other Registration YOU MUST REGISTER ON THIS FORUM
You have three options for playing in Castles.
Option 1: Control a Kingdom. Their are 12 kingdom "slots" available in this game. If you want to be a kingdom, then as you post you will need to also name your Intended Kingdom. As well I need to know what your kingdoms race will be. (human, elf, orc, etc.) The setting for Castles is medieval fantasy. Early renditions of Gunpowder are allowed. You should also post your Kingdoms History in the Kingdom History forum so that other players can see how your Kingdom operates and who their leaders are. If you choose to become a kingdom you will also have a hero represent you. You must choose this heroes name, it's best if it is the same as your board registration name but if that doesn't fit with your storyline then you can adjust it to suit.
(If your a returning Kingdom, please list if you wish to keep your color, if you do I will put you down for that color in the color choosing topic)
Option 2: Play a Single Hero. You may wish instead to simply play as a hero. To do so you will also need a kingdom to join. You can still register without a kingdom and if you declare your still looking for a kingdom you'll likely get lots of offers. A hero can still be quite enjoyable and requires a bit less work then a full kingdom. As a hero you can only lead the troops directly in the territory your hero is in. Their are many additional options all heroes enjoy however, including Quests. You will need to also post your heroes name and race (you must ask for permission to change race this is to keep players from all joining one team and making their characters fit to that team, and I want players with similar races to work together rather than switch their race to work with someone else.
Option 3: Play as a Mercenary Group, a Ragtag group of cutthroats who aren't in it for glory or land, but gold alone. You will work with Kingdoms that will pay you for your services and you will in-turn pay your troops. You will receive your own Banner and Forum as would a kingdom, but you will not have land or a Castle.
Kingdom Slots:
As was said, there are only 12 slots available for kingdoms. 4 slots are automatically offered to the top 4 placing individuals on the previous games leaderboard (Renascent).
Lottery system for remaining slots:
The lottery will not be based on who posts first
So, Once again, welcome! Look forward to seeing you all in the game!
(Details for backgrounds will be provided in a separate post)
P.S. If your new to forums and don't know where to register it should be in black in around the top of the forum.
(EXAMPLE POST)
Kingdom: Lancaster
Race: Humans
Hero: Voltek
Color: Orange
Fluff: The Realm of man Lancaster is a small Island continent with a vast Mountainous region that locks much of its land in beautiful valleys where men have formed land and several kings, but the uniter Voltek took the throne and now rules it alone the divine ruler of Lancaster and predestined for greatness.
Captain Highliner - March 21, 2012 03:27 AM (GMT)
The Raptors will return for another round.

Kingdom: Eden
Race: Raptors
Hero: Cormak
Colour: Black

Background: Following the fleeing Talendorian and Lancastrian refugees from Renascent; Eden has landed troops in Acheron and set about building another beachhead to eventually conquer the known world. Ave Imperium!
Dawn - March 21, 2012 03:22 PM (GMT)
A new kingdom for me (with luck).

Kingdom: Feleria

Race: Felerion (Cat men, unifying term for several races)

Hero: Aeetes

I wish to keep my colour (I shall make red great again! Red sky in the morning...)

Background: Created as simple toys to settle a bet between two sorcerers of great power in a previous eon the Felerion and dog based Cananites were at war for thousands of years each race consisting of several species based either on cats or dogs. The sorcerers wished to see which would prove stronger but tired of their game long before it reached its conclusion. Now though it has, the Lupine lords of Canaria are scattered to the winds and the lesser dogs reduced to servitude. The lion lords of Feleria are now hunting down the last few fleeing Lupines and for the first time the desperate flight of the wolves has taken the two races away from their own secluded little island. Now in the big wide world Aeetes, Dominant of the Great Pride tasked with running the Lupines into the ground is determined to win a place amongst nations and forge ties for the first time with other races.

(This will be expanded but you get the flavour)
pervavita - March 21, 2012 03:45 PM (GMT)
Team Name: Mithas Empire
Race: Minotaur
Hero: Karzakan
Color: Red on a White field (that should work for text wall... like FSC's is now)
Magic: Death
Religion: Ellisa & Hroth
History:
The Mithas Empire is a coalition of Minotaur tribes that have banded together over time and formed an empire.
The Mithas Empire home is a lush green coastal area in the north. The harsh winters and mild summers have helped to form these bull-men into a strong and independent people who trust in there ancestors guidance and work tirelessly to better there standing in the world.
Ernest - March 21, 2012 04:51 PM (GMT)
Kingdom Name: Neo Skotadi
Race: Human (Skotadian)
Hero: Vikernes Vipatheia
Color: Purple and Black
Religion: The Veil
Background Fluff: After the events at Renascent, Vikernes believed that he would continue his expedition, driving forth as a sort of armed band of missionaries to enact the will of The Veil wherever she pleased. Though the arrival upon this blighted Acheron held more to the will of Talendor, for Vikernes knew that he must support Prince Courdain to ensure that his deeper political agenda may be fulfilled... for while he may be a religious agent, he must also remain pragmatic in wordly affairs to ensure that his people may continue on in the name of the Goddess. To secure an alliance with another royal line, and perhaps convert them to her most righteous vision, the Neo Skotadi steeled themselves for the events of Acheron
smiler666 - March 21, 2012 07:55 PM (GMT)
QUOTE (Dawn @ Mar 21 2012, 03:22 PM)
Race: Catherion (Cat men, unifying term for several races)

well I was gonna try and move Grimrr up in the world this game anyways, but now there's cats to chase as well!?! *wolfyface*

Kingdom: Salr Grimrra
Race: Ulfrand (tribal wolfmen) and Humans (rag-tag-mercenary/pirate/etc-kinda people
Hero: Grimrr nainafn
Color: Grey and/or black
Fluff: Depends on the main fluff
Superted - March 21, 2012 09:57 PM (GMT)
The slavers go were ther is gold to be made :)

Kingdom:Harbringers
Race: Human
Hero: Ser Elmy
Colour: Brown with Black Writing

Background:
Ser Elmys son is left to secure Talendorian and exterminate the orcs left there. Ser Elmy takes his fleet to the lands of Acheron were his skills will come to the fore.....RUN!!! THE SLAVERS ARE HERE!!!!!

:clap: :clap:
klimino - March 22, 2012 01:32 AM (GMT)
dunno if the fluff is good or not.....but,here is my race for this game!
color: dark blue,as black is taken. Dark/blood Red letters.
Kingdom: tenebris (the dark)
race: unknown
hero: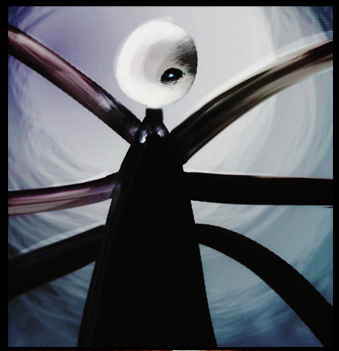 timore  Congregantis (fear gatherer)
Fluff: no one knows what they are,what they want, or were they came from. But they came, like shadows they went unnoticed,til it was all to late. They leapt out like a shadow as a man runs past a bright light, leaving nothing but ghost towns in their wake,doing such a ominously good job that entire towns rotted into the ground without ever being remembered. They swept across the land,growing ever more vigilant,ever more in numbers, ever more the very darkness of night. They spread, without ever existing to the eyes of those around them, they expanded,they searched, they committed genocide of anything they ran into,all for an unseen and unknown purpose.
They were lead by one known only as raptor congregantis, the silent hand leading the silent shadows of night. Never has a word been spoken from raptor,and never has any of his fellow shadows spoken either. They never stop their search, for what it is unknown. They grew more and more,til they could no longer go unnoticed. Entire armies went out to find them,to kill them,to rid themselves of this dark night, but you cannot fight shadows. Army after army fell,til finally their lair was found through sheer luck. An old black castle,hidden in vines and time and the darkness of trees so big they hid it in shadows. None who entered came out,but many tried all the same. After many brave souls went in, something finally happened. The dark shadows of the night stopped coming out,the silence of night had gone silent in itself.
The monsters disappeared into legend, the silent shadows from the world, but they were not done. They still had to find it. And so,out of the shadows of a new era they come. Like night itself they yet again leap out against those around them,their endless search yet again picking up,yet again expanding, silently, quietly,like a shadow of a man running past a bright light.
Robert - March 22, 2012 02:30 AM (GMT)
Hero Registration

Name:

Gaius the Wiser
Profession:

Alchemist

Race:

Half Elf

Kingdom:

Gaius is now a devout follower of the Veil he has found his stride in life and follows the edicts of his new religon devoutly and without question.

Story:

TBA once some info is revealed on mysterious Acheron :P

He was once envious of Mages always striving to be like them, once in Renascent he was seeking knowledge and he managed to imbue his blood with mana.
Samurai Tokoi - March 22, 2012 02:42 AM (GMT)
Race: Human
Kingdom: Sultanate of Al-Jazira
Hero: Sultan El Habib Maruan Ibn Assad Wahid
Gear: Padded Tunic, Scimitar, Round Shield, and his Telescope Apparatus trimmed with gold and studded with Sapphires chiseled with perfection. Handed down by his Father

His father died in his exploits across the land in Renascent and now Al-Jazira lie in danger as the lands of Acheron that are near the lands of Al-Jazira are about to suffer the ravagings of many unknown kingdoms. El Habib Maruan resents his fathers adventerous spirt which allowed them no time as a family and ultimitely death. This Defense however is out of nesseccity the Sultanate will defend the lands of Acheron from any they deem to dangerous to own it.

Salâm to you all but may misfortune come to those who live to kill
SkavenDan - March 22, 2012 03:31 PM (GMT)
Kingdom: Iron Fists
Race: Dwarfs
Hero: Grom Iron Fist
Color: some thing shiny

The dwarfs are back!
The_13_Plague - March 22, 2012 03:48 PM (GMT)
Same again for me but i think i will be a merc this time! More gold!

Admin Edited

Merc Band Name: The Dark Hand
Gordan - March 25, 2012 04:11 PM (GMT)
I am playing with Mithas Empire.
I guess I am chasing dogs!
Decks - March 25, 2012 11:26 PM (GMT)
Band of the Black Stag

I would like to field a mercenary group, as this will be my first round and I feel that might be a good introduction.

We comprise of races and religion, pulled together by Decks the Barren... (backstory to be fully fleshed out once accepted.)

Thanks.
Sabre - March 27, 2012 01:26 AM (GMT)
Hero? we bez da Snekker Stabby Saber Clan dese are me brothers Uggitz, Tuggitz, Moorgle, Doorgle, Ersooll and I be Tumders da leada.

for all intents and purposes this is 1 hero, fluff wise it is a 6 brother clan of Goblins who are too weedy to be a proper hero.

Race? we da gobbos an not da religis da gldn warrror kind dey be to holy to holy me says we real gobbos we take whats we need and hide from a bompins odey oh.

Shadow Class
=Knowledge= 3
=Reasoning= 3
=Strength= 5
=Agility= 7
=Constitution= 5
=Charisma= 5
(30)
Scout (10)
Greedy (5)
(45)
Save 5 XP
JonPatry - March 27, 2012 04:28 AM (GMT)
I shall once again toss my hat into the ring that is Castles, i will get to the details a little later. I will take one of the unclaimed kingdom slots if they remain unclaimed.
Eom - March 27, 2012 06:59 AM (GMT)
I shall give Biric another shot.

Nation: Biric
Preferred colour: Purple or Orange (in that order of preferrence)
Hero: Kyuz Rafa (survivor of Renascent)
Resh - March 27, 2012 06:24 PM (GMT)
Well, as my first delve into this game, I think I'll take the role of a hero from another land, working for a kingdom here as a reliable, slightly off, war asset. Feel free to shoot me a PM if you think I'd be a good fit for your Kingdom.


Hero Name : Resh ****** (last name withheld)
Hero Race : Human?
Story : Nobody is quite sure where the enigmatic figure known only as Resh has come from, but his odd mannerisms and quirky personality show he's certainly not 'local' to any of the Kingdoms. Clad in well worn and sharply crafted leathers and a heavy sand-coloured cloak, Resh is the focus of plenty of court-rumors and whispers… whenever he's seen that is, which isn't often. Part advisor, part infiltrator, and possibly an unexpected assassin, Resh has worked hard to carve out a network of control in the short time he's spent in Acheron.



I wasn't sure on how crazy to go with the story, so I figured a quick little synopsis would do fine. I could definitely go crazy with it... and I'm certainly looking forward to it.
Captain Highliner - March 27, 2012 06:38 PM (GMT)
:hi: Welcome Resh! I hope you enjoy the game. Let me know if you need any help with anything.
The_13_Plague - March 27, 2012 06:42 PM (GMT)
Welcome resh if you have any questions post in the dev questions section and you will get an answer :)
pervavita - March 27, 2012 06:56 PM (GMT)
Voltek has been mean deleating :hi: 's
get them in before he comes in and cleans again

welcome to the game Resh!

enjoy your time killing little pixelated word people!
Resh - March 27, 2012 07:20 PM (GMT)
Thanks for the warm welcome!

Hopefully I'll find a place to fit in once the swords and arrows start to fly.
Sabre - March 28, 2012 01:39 AM (GMT)
Wezza Heroes need da ployment need da gold Moorgle grow board.

(Pervavita has inspired me to do full goblin talk)
Superted - March 28, 2012 10:46 AM (GMT)
oh man!

can you please do translations aswell :)
Dawn - March 28, 2012 11:34 AM (GMT)
But working out what the little green men are saying is part of the fun!
pervavita - March 28, 2012 01:25 PM (GMT)
QUOTE (Sabre @ Mar 27 2012, 06:39 PM)
Wezza Heroes need da ployment need da gold Moorgle grow board.

(Pervavita has inspired me to do full goblin talk)

It's fun to do :D

Heroes probably won't be picked up until kingdoms are confirmed.
Sabre - March 28, 2012 08:46 PM (GMT)
wez need kingdoms nowz wez get plannin if we no get work wez take humie Resh secreet last namey and we make hero kingdom wit juss us.
Mattrim - March 29, 2012 05:21 PM (GMT)
Team: Dhai'Khal
Hero: Azahul
Color: Red text on black, brutish letters
Story: We be da young evil orks. Crummock the Weak failed in Northern Kell. No longer believing in the civilized ways of the Koh'Ghal the Duk'Khal clan left the tribe to pursue their own interests.

On their travels they joined the crazy shamans of Dhai'Mon. Outcasts from other ork tribes who worship and summon devils. Together they now form the Dhai'Khal and have come to Asheron to unleash their wrath upon the world.
pervavita - March 29, 2012 05:23 PM (GMT)
Thare you go Sabre, uz cn wrk fr da big unz :ORCBIGAXE:
Sabre - March 29, 2012 10:39 PM (GMT)
Wez seez orc comming to big krumpin wez wan small krumpin too if dey havs us gobbos.
Voltek - March 29, 2012 10:53 PM (GMT)
Mattrim - March 29, 2012 11:02 PM (GMT)
Lill cousin come. Dhai'Khal kill Gldn Warria gobbos, good ol greenskin still join ork. Dhai'Khal'n gobbo conquer Azheroh. WHAAAAGH!!! :greenaxe: :greenaxe:
Voltek - April 1, 2012 03:53 AM (GMT)
Kingdoms that will be accepted to play
(Well I was going to make a video of the lotto, but exactly 12 players signed up)
Eden
Captain Highliner
Feleria
Dawn
Mithas Empire
Pervavita
Neo Skotadi
Ernest
Salr Grimrra
Smiler666
Harbringers
Superted
Tenebris
Klimino
Sultanate of Al-Jazira
Samurai Tokoi
Iron Fists
Skavendan
Sunken Lands
Jonpatry
Biric
Eom
Dhai'Khal
Mattrim
From the players listed above I need PMed to me before April 7th are the following
+
Design Units
+
Heroes
+
Location Bids
Lance - April 26, 2012 05:29 AM (GMT)
Hero Name: Ashvald the Restless
Race: Human
Story: Being the illegitimate child of the king as a child Ashvald was always ignored. He grew up as a loner and never had any friends. Ashvald grew up around the graveyard always talking to spirits and dead hosts. Until one day he met a famous necromancer who taught him how to make friends of corpses. Since that time Ashvald as been adept in the dark magics of necromancy wondering the lands in his black robe and the loot from caskets.


Joining Neo Skotadi
Superted - April 26, 2012 09:26 AM (GMT)
oh noes :angry:

hehe welcome
pervavita - April 26, 2012 01:42 PM (GMT)
May Hroth bless you in your endeavors
Ernest - April 26, 2012 06:01 PM (GMT)
Hurhurhur, I thought you would be a mercenary there Lance =P. Well, welcome aboard my friend! We'll have some plotting to do soon enough
Dawn - April 26, 2012 06:28 PM (GMT)
Welcome to the fold Lance, may you do your apathetic employer proud.
Lance - April 26, 2012 08:13 PM (GMT)
Many thanks fellas, gonna breech the learning curve with my friend this round. After that who knows? Maybe I'll start a kingdom myself.

Cheers!
Captain Highliner - April 26, 2012 09:43 PM (GMT)
Welcome to the game. Shame you chose to work for Ernest though ;)