WELCOME TO BROTHERS FOREVER! We are a site dedicated to both Winchester brothers, and all things Supernatural, minus the discrimination, hate, and bashing that goes on with other sites. We do not allow that here, and we do not take sides with either brother. You are allowed to have your favorite, but we do not tolerate people who bash either brother, or any characters, actors, etc, in general. We want to keep things friendly, so if this interests you, then feel free to join our site!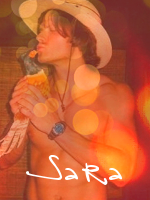 ---
Affiliate with Us!

Site Graphics: xxstaindrosesxx Skin & Sidebar © MIMMY!
of RCR and RPG Underground.



Searching Topics and Posts
The search feature is designed to allow you to quickly find topics and posts that contain the keywords you enter.

The 'Simple Search' option from the drop down box allows you to enter a single keyword or phrase to search by - the advanced option allows you to join keywords with 'AND', 'OR' to fine tune the search. Using this option will make the search slightly slower.

The bottom section of the form allows you to further fine tune the search. You can choose a category to search in, or a forum - or choose all forums to search in.

If you enter a name into the 'Search by member name' section, all posts started or replied in by this member are returned.