WELCOME TO BROTHERS FOREVER! We are a site dedicated to both Winchester brothers, and all things Supernatural, minus the discrimination, hate, and bashing that goes on with other sites. We do not allow that here, and we do not take sides with either brother. You are allowed to have your favorite, but we do not tolerate people who bash either brother, or any characters, actors, etc, in general. We want to keep things friendly, so if this interests you, then feel free to join our site!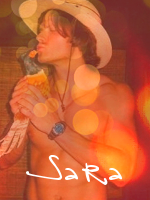 ---
Affiliate with Us!

Site Graphics: xxstaindrosesxx Skin & Sidebar © MIMMY!
of RCR and RPG Underground.



Recovering lost or forgotten passwords
Security is a big feature on this board, and to that end, all passwords are encrypted when you register.
This means that we cannot email your password to you as we hold no record of your 'uncrypted' password. You can however, apply to have your password reset.

To do this, click on the Lost Password link found on the log in page.

Further instruction is available from there.