WELCOME TO BROTHERS FOREVER! We are a site dedicated to both Winchester brothers, and all things Supernatural, minus the discrimination, hate, and bashing that goes on with other sites. We do not allow that here, and we do not take sides with either brother. You are allowed to have your favorite, but we do not tolerate people who bash either brother, or any characters, actors, etc, in general. We want to keep things friendly, so if this interests you, then feel free to join our site!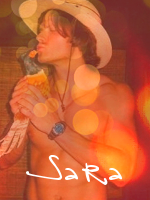 ---
Affiliate with Us!

Site Graphics: xxstaindrosesxx Skin & Sidebar © MIMMY!
of RCR and RPG Underground.



Logging in and out
If you have chosen not to remember your log in details in cookies, or you are accessing the board on another computer, you will need to log into the board to access your member profile and post with your registered name.

When you log in, you have the choice to save cookies that will log you in automatically when you return. Do not use this option on a shared computer for security.

You can also choose to hide - this will keep your name from appearing in the active users list.

Logging out is simply a matter of clicking on the 'Log Out' link that is displayed when you are logged in. If you find that you are not logged out, you may need to manually remove your cookies. See the 'Cookies' help file for more information.